Learn about the 'Ancient Stones ' project, based in St.Ives.
Add a new dimension to your visit by exploring the peaceful countryside that surrounds the beautiful Cornish coastal town of St. Ives, famous for its artist's community and galleries. Martyn & Amanda Jackson have devised an arts project which centres on the prehistory of the far west of Cornwall, under the working title 'Ancient Stones of Kernow'. At its core is their fully illustrated book of that name, which gives an overview of British prehistory viewed from the perspective of the ancient people who first settled in this region.With the book as its centrepiece, the project has developed to incorporate a range of arts based elements on this theme. These include original artwork, music, a theatre piece and multi-media lectures, along with tours of the ancient monuments and settlements, with the author as guide.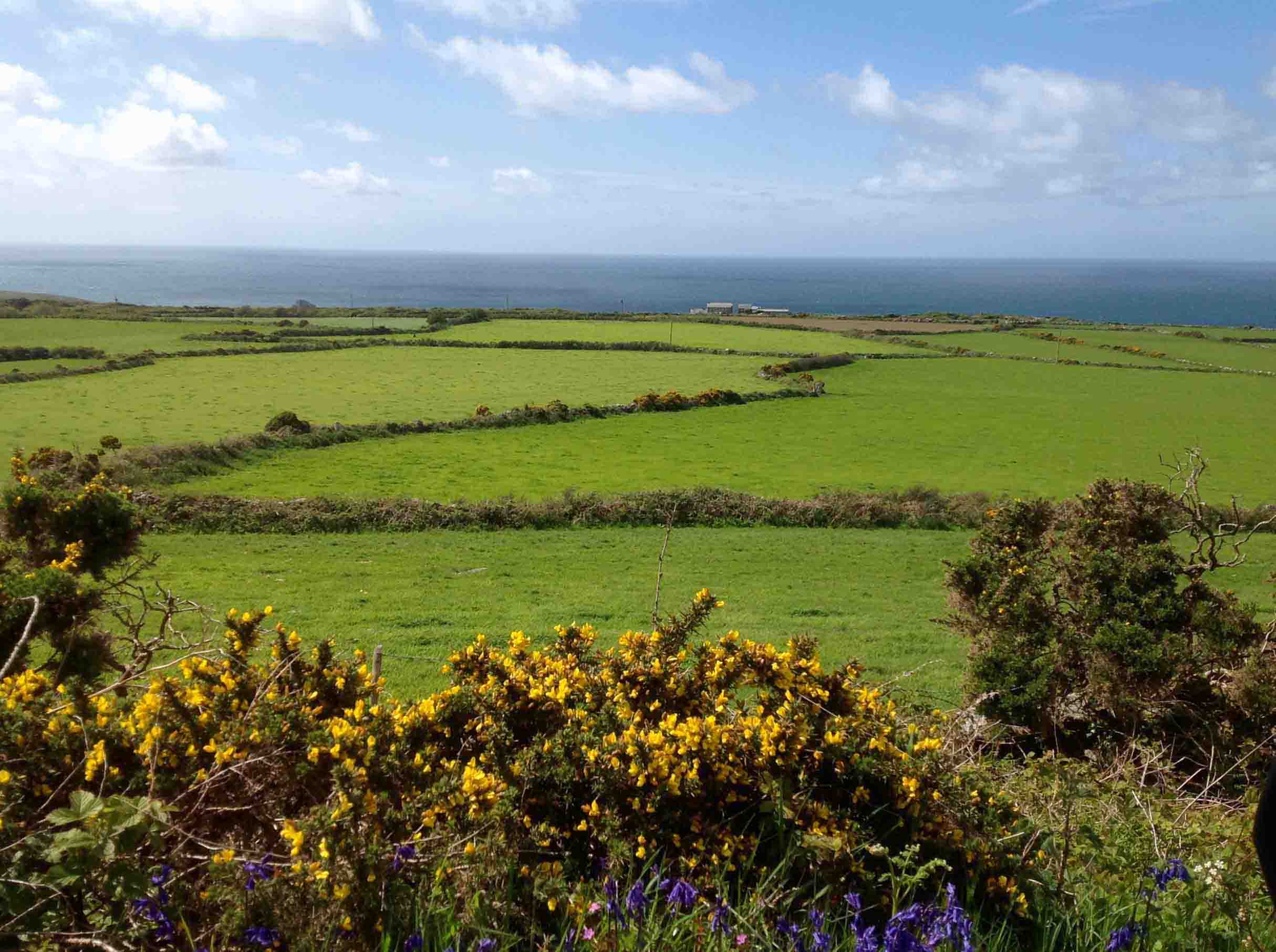 The North Coastal Shelf of West Penwith.
Lying between the granite uplands, with its large concentration of ancient monuments, and the sea, it stretches from St. Ives westward to St. Just. Connecting the two towns, the north coast road snakes along the boundary between the upland and the level plain, and is widely regarded as one of the most scenically beautiful roads in the British Isles. In prehistoric times the shelf would have been wider and covered in dense woodland, today it is an irregular green patchwork of fields, with some, particularly around Zennor, dating back to the BronzeAge.
Martyn Jackson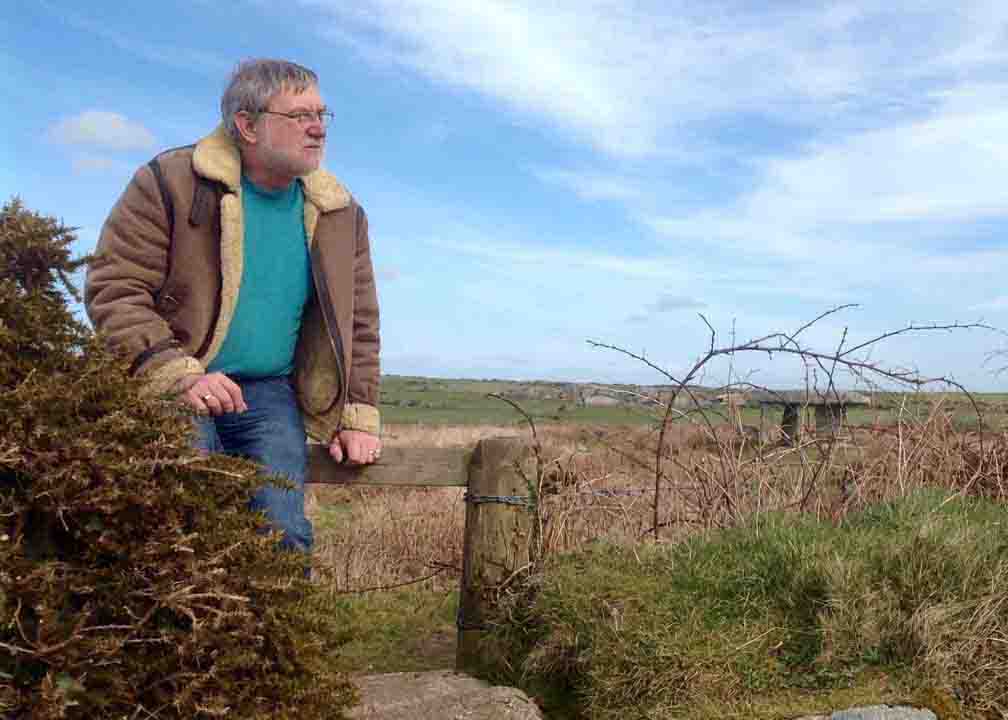 Martyn Jackson was born and educated in Doncaster, South Yorkshire, he studied music at the Royal College of Music London and has for over 30 years pursued a career as a performer, composer and music educator, see Martyn Jackson Music. After moving to Cornwall in 1990 he continued to work as a flautist, woodwind tutor and instrument technician. Ancient Stones of Kernow, which he produced with his wife, is his first book in the field of British Prehistory and is the culmination of a life long interest and study of the subject.
Amanda Jackson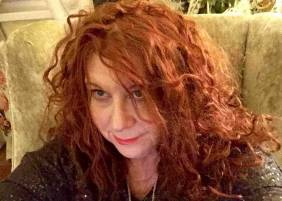 Amanda Jackson was born and educated in Wimbledon Park South-West London where she pursued an early career in industrial graphics. After moving to Cornwall with her husband, she has worked to produce pieces for her own arts, crafts and interiors company, the on-line shop Mandy's House . She is at present concentrating on illustration and interior design. Her commissions include the design for the childrens' paddling pool in Wimbledon Park London; where she played as a child.
Friends of 'Ancient Stones of Kernow'
A page of links to sites relative to the prehistoric landscape of Cornwall, and to those of associates of 'Ancient Stones of Kernow', can be found here. These will be of assistance to anyone visiting the area who has an interest in the subject, or to related activities. Click here for related links.
Click Here To Visit the Ancient Stones Shop.